Stock & Availability
With a range of new LAG tankers available to buy, including immediately available stock tankers, WTS is certainly the place to come for your tanker purchasing.
Williams Tanker Services
Our expert and friendly staff will be more than happy to handle your enquiry and offer any technical assistance required.
And we don't forget you once you have bought our tankers, we will work with you at all times and we pride ourselves on our excellent aftersales service.
Second Hand Tankers
WTS also have a range of second hand tankers and trucks available to sell and are always interested in purchasing second hand tankers and trucks, including trading-in second hand equipment against the purchase of new.
So whether you are looking for a new tanker or something older, we should always be your first call.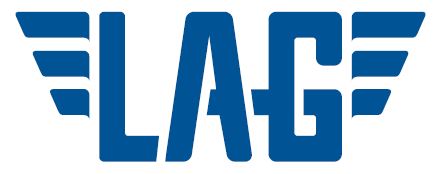 Innovative
Extensive R&D ensures the LAG tanker is constantly evolving and meeting ever-changing market demands.
WTS Support
WTS is your UK contact for all sales and support. A dedicated team based in Morley will assist you, whatever you require
Good Value
Competitive pricing ensures that purchasing an LAG tanker offers great value for money. Also, as a respected tanker builder, LAG tankers hold their value very well.
High Quality
Quality tankers made from quality materials, to quality designs and tested to the highest quality standards gives LAG the earned reputation as being one of the best tankers on the market
Availability
WTS have new LAG tankers arriving through the year and so if you need a tanker faster than you can wait, then WTS is the place to come.
Experienced
Founded in 1947, LAG have a long and successful history of providing tankers into the market. This knowledge and experience means you are buying a tanker you can trust.
Warranty
Market leading warranty terms, all supported by the WTS team and workshops ensures that in the unlikely event of any warranty issues we react promptly and fairly
Lightweight
Innovative design features give the LAG tanker some of the lowest tare weights on the market, without ever compromising on quality or reliability.
ADR Stainless GP Tankers
Customers for decades have trusted LAG to supply them with their ADR GP tankers.
Words such as well-made, lightweight, innovative, reliable and eye-catching have become synonymous with the LAG tanker over the years.
With a range of different capacities, compartments, baffles and pump options to choose from LAG can offer you what you need.
Single compartment, 30,000 to 37,500 litres capacity
• Insulated 316L st/st barrel suitable for low SG products (also uninsulated options are available)
• 3 x BPW axles on drum brakes and alloy wheels
• Fully ADR and IMO certified
• Fort Vale lids, discharge and relief valves
• Fitted with vapour recovery and splitter lines
• Double catwalk with low level operated handrail system
• Hydraulically driven discharge pump (optional)
• Fully ground level operational
Enquiry
Fuel Tankers
With over 60 years in manufacturing rigid & artic fuel tankers LAG have the experience and expertise to ensure you will always receive a tanker of the very highest quality.
The LAG fuel tanker is lightweight, driver orientated, reliable and long lasting.
6 compartment, 42,000 litre, aluminium tanker
or 1 compartment 42,000 litre aluminium tanker
• Tare weight: 5,400kg +/- 3% (without pump)
• 3 x BPW axles and suspension on drum brakes
• Trucklite LED lights and Wabco EBS
• 6 x alloy wheels & Goodyear tyres
• Scully/EMCO high level cut off system
• EMCO tank top and discharge equipment
• Hydraulic driven discharge pump (optional)
Enquiry
Tipping Powder Tankers
The LAG tipping powder tanker is renowned as one of the best aluminium tankers on the road.
LAG's lightweight construction ensures you get maximum payload but without compromising on quality and reliability. Intense research & development and innovative designing are a key part of the LAG philosophy, meaning an LAG tanker is a safe, profitable and worthwhile purchasing option.
Enquiry
• 60m3 or 63m3 capacity aluminium barrel with tipping ram
• 6 man ways with 4-bolt aluminium lids
• 2 x 4" storz filling points
• Stainless steel conical rear outlet cone
• 4" butterfly valve outlet and st/st discharge elbow
• Electric & hydraulic tipping controls
• Full double catwalk and handrail
• Large storage box and plastic hose tubes
• 3 x BPW drum brake axles with Wabco EBS
• 6 x alloy wheels with Goodyear tyres
Stainless Food Products Tankers
LAG offer a wide range of premium food tanker options – with different capacities, compartments, cabinets, discharge options and products all available. Whatever you need, LAG can build a tanker to suit.
Stainless steel food tankers require a higher level of interior finishing than ADR tanks. That's why LAG take great care in polishing internal welding seams of food tanks which improves the cleanability and hygiene standards. The LAG finish is one of the best on the market.
It is not only the internal finish that is well thought out, the LAG drawing office have spent years perfecting the design meaning the LAG tanker is operator friendly, lightweight and giving a maximum payload.
Enquiry
• 34,000 litres capacity 316 stainless barrel
• Insulated st/st barrel suitable for low SG products
• 3 x BPW axles on drum brakes and BPW alloy wheels
• Wabco EBS and Trucklite LED lights
• Large rear stainless steel cabinet
• Fort Vale lids, discharge and relief valves
• 1 x hydraulically driven discharge pump (optional)
• Double catwalk with low level operated handrail system
• Fully ground level operational
Non Tip Tankers
LAG have been building non-tip powder tankers for many years, but in 2009 they took the decision to stop producing this tanker type in order to re-focus on other lines.
However recently LAG have relaunched this tanker using the same trusted unique design as previously, but with modern innovative design features to make the tanker lighter and more reliable than ever.
As well as giving you an excellent payload the LAG non-tip tanker is one of the most well finished tankers on the road, which will positively stand out from the crowd.
• 36m3 aluminium barrel with 2 hoppers Ø 800mm
• Unladen weight 4,860 kg +/- 3%
• 3 x 450mm manways with 4 bolts
• Rear 3" vent line and a 4" fill line
• Manually operated 4" pinch valves and 4" pipework
• 4" Unicone couplings and caps
• 2 x 6.2m plastic hose tubes at OS and 1 x 3m at NS
• Access ladder, catwalk and handrail on near side
• Large plastic storage box fitted to nearside
• 3 x BPW drum brake axles with Wabco EBS
• Trucklite LED lights
Enquiry